It goes without saying that looking through someone's bag without their permission is a big privacy breach. You just never know what they can be keeping. Which got me thinking, what are people carrying in their bags? Because my bag travels with me everywhere I go and I take things with me that I basically cannot go without. And I'm here to share them with you.
2019 Daily Planner –  Chapters
Pink Wallet – Tory Burch
Call me old school, but I favour scheduling my appointments and events in my daily planner as opposed to plugging it into my phone. There is just something about the physical essence of a book that makes me feel supported and on top of my days.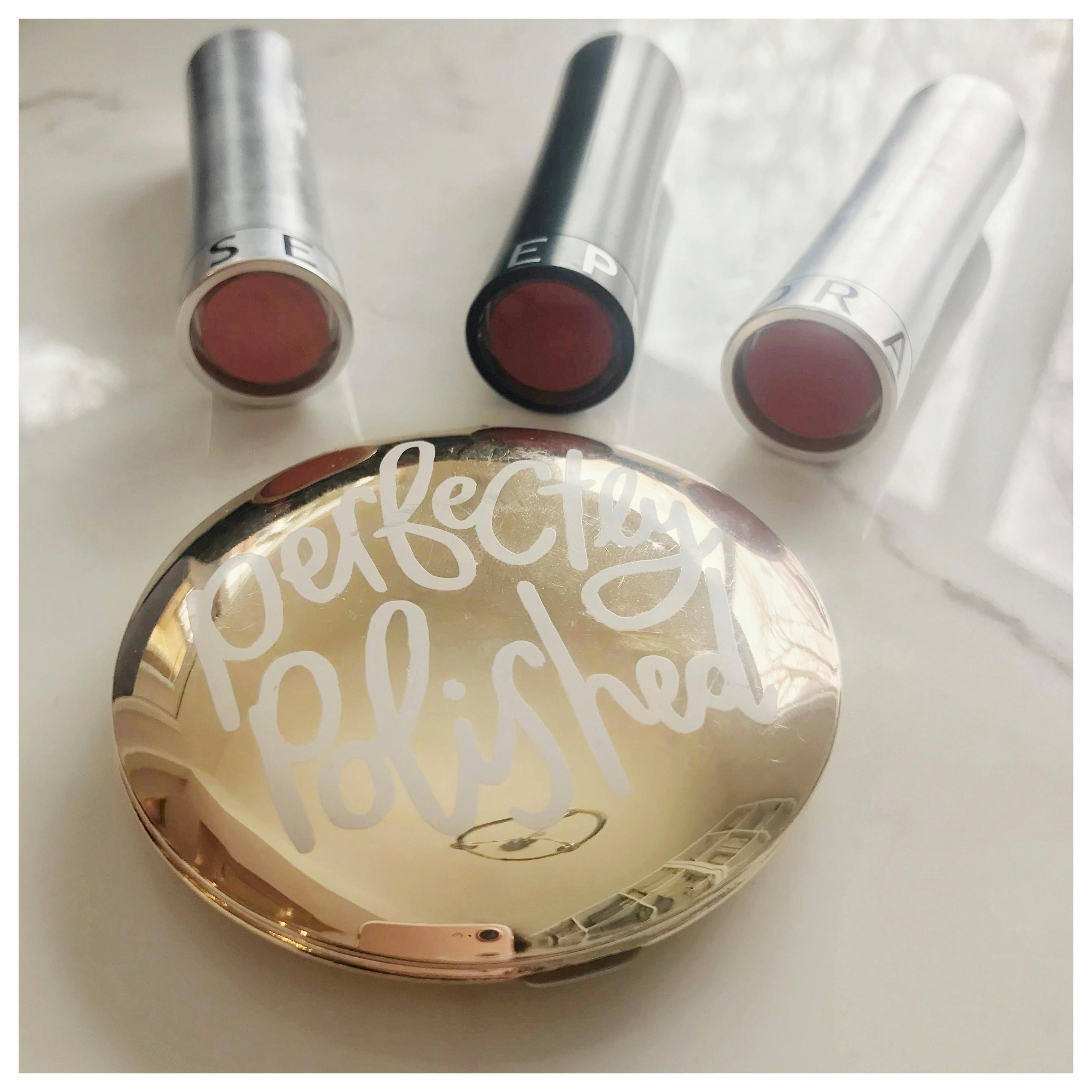 Lipstick – Sephora
Compact – Kate Spade 
I definitely cannot leave the house with a brush, hair elastics and about 4 different shades of lipsticks. But I must say, compacts should be in first aid kits because they definitely come in handy during hair/make-up emergencies! You'll agree if you've ever gotten something stuck in your eye and needed a mirror!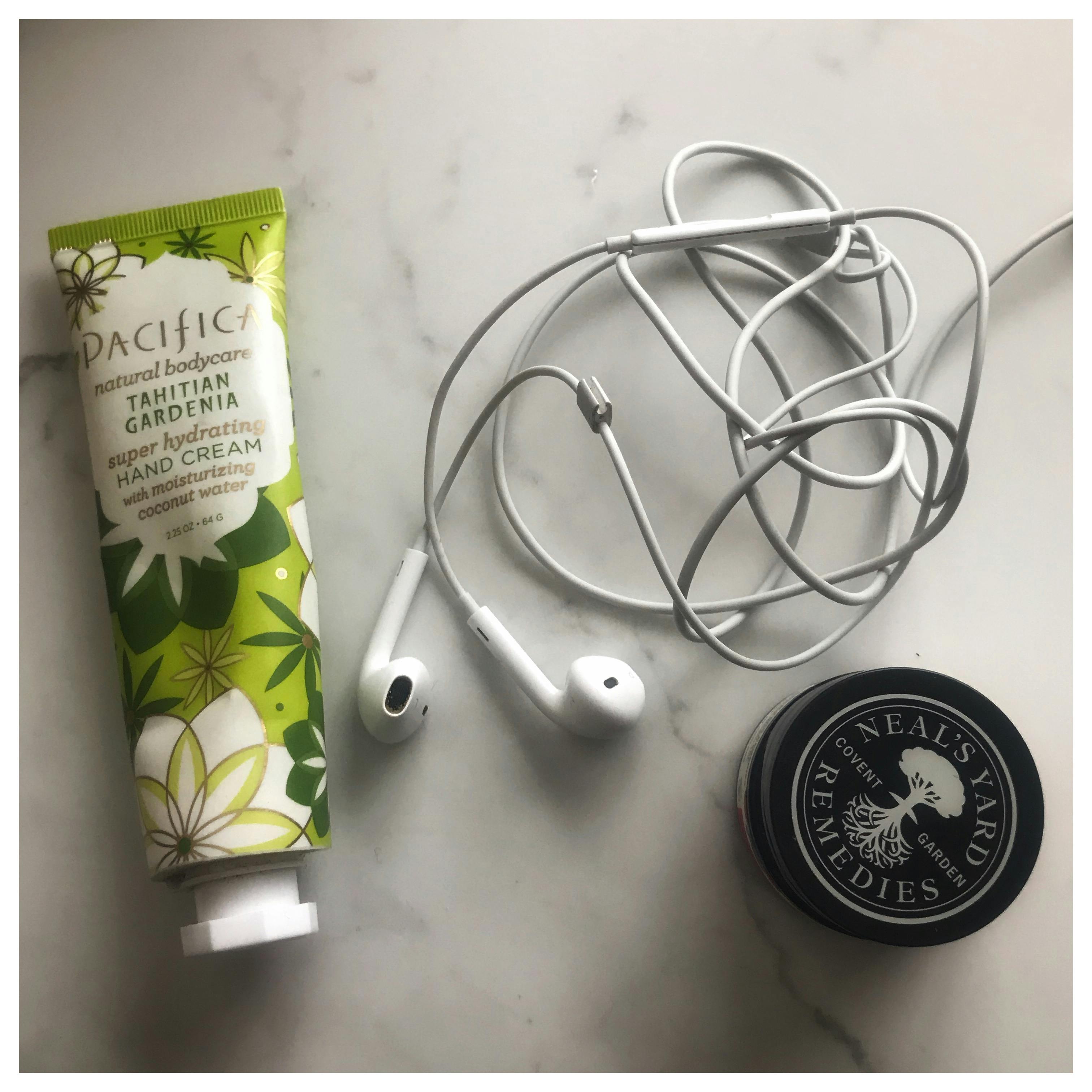 Sunglasses – Quay
Hand Cream – Pacifica
Lip Balm – Neal's Yard
I swear by this hand cream! Living in a dry climate can be challenging especially for our hands. Pacifica is made up of natural ingredients and proudly 100% vegan. The cream also comes in different scents!
Sunglasses, simply because we live in one of the sunniest cities in Canada, all year round!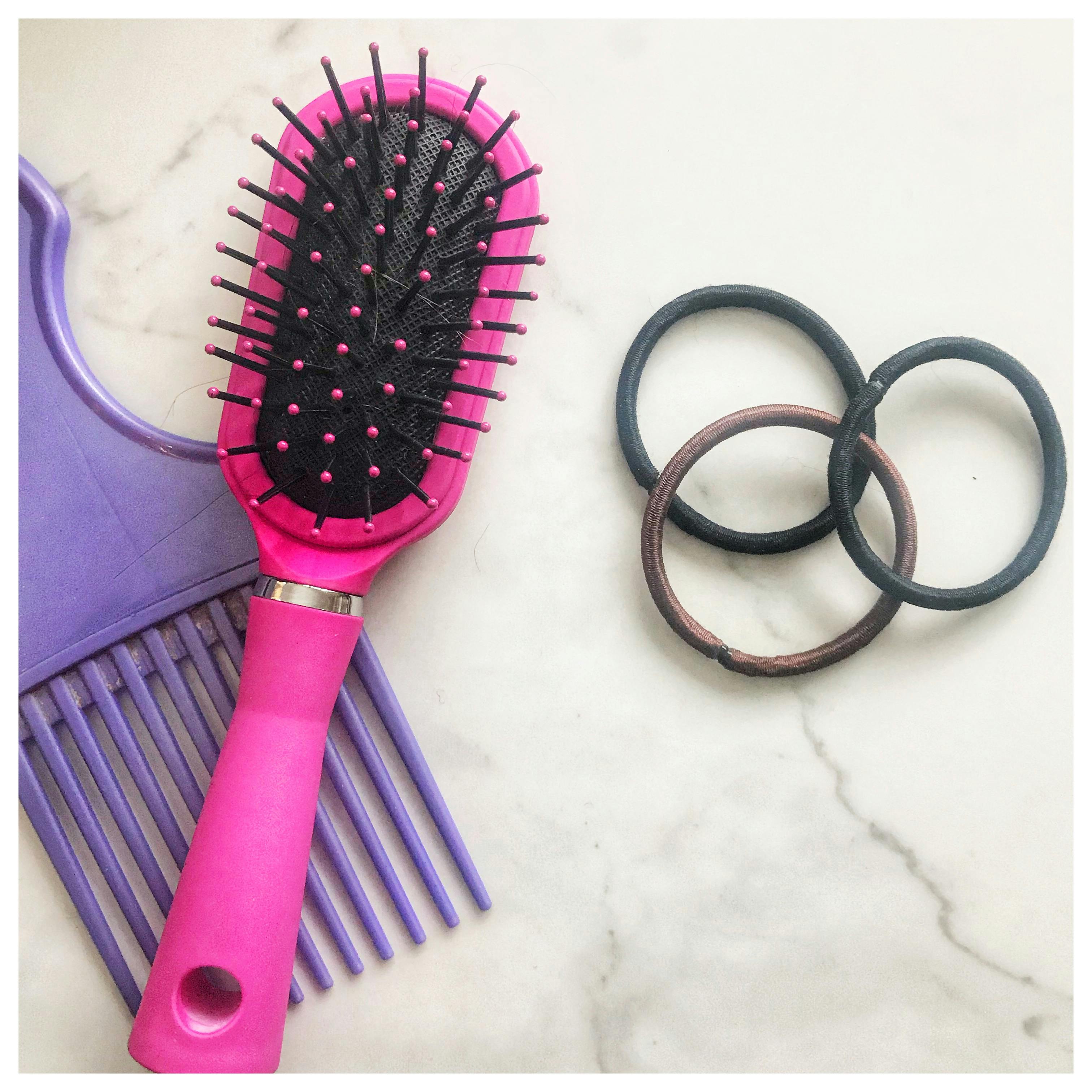 My Apple EarPods are a must. Whether I'm taking a call that requires me to simultaneously be on my phone, or if I scheduled myself in for a run, you'll always find my buds in my bag.
And because my life revolves around answering my phone, I have my trusty battery pack phone from Apple.
Rice cake with peanut butter! Trail mix with chocolate (obviously). This is my go to/ the energy I need to get through parts of the day. I like snacking so I always make sure I have something healthy in quick reach.
There you have it! And you didn't even have to go through my bag, I did it for you. Please share with me what you keep in your bag/what you cannot do your day without.