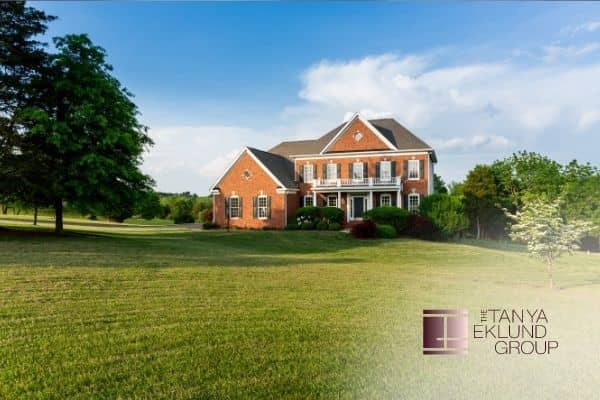 Big cities were once THE place to be. The opportunities, the bright lights, the dining, the shopping, the culture; urban living was enviable. But a lot has changed over the past few years. More and more, people are seeking space, a slower-paced lifestyle, peace, and the option to become more self-sufficient. There has been a dramatic swing to a work-from-home economy, and people are no longer tied to towering offices to make a salary. Across Alberta people are exploring the opportunities for lifestyle and investment and considering a move to rural living.
If you are looking to buy or sell in the beautiful rural landscape of the area surrounding Calgary, The Eklund Group is an expert real estate team with extensive experience buying and selling acreages throughout southern Alberta. Contact our Realtors® for skilled and knowledgeable insight into the unique acreage living opportunities. Call 1-403-863-7434.
The Benefits Of Acreage Living
Space, Privacy, And The Views!
After surviving a pandemic lockdown, many Albertans came to realize that sheltering in place, even in a large urban home, is confining. There is a new (or renewed) yearning for space to move and breathe. Rural living can be a one-acre plot with trees and a small garden or it can mean hundreds of acres of your very own to roam. This space also affords acreage owners increased privacy. You can avoid nosy neighbours complaining about noisy children, the shuffle to claim street parking in front of your own home, and suddenly you can feel free to sit outside for your morning coffee in your robe or even your birthday suit if you so desire. The space and privacy of acreage living are definitely benefits, but nothing can trump the breathtaking views of the vast prairies, the rolling foothills, the majestic peaks of the Rocky mountains, the prehistoric canyons and crevices of dinosaur county, and the sparkling, icy lakes in rural Alberta. And anyone who knows southern Alberta understands the awe-inspiring sunsets and the dazzling glimpse of the magical northern lights.
Not Just Cows and Chickens
Rural living may conjure up images of tractors, livestock, and barnyards, but modern country living is not just about cows and chickens. Acreage living is about having the territory and the flexibility to live life your own way. Some urban dwellers migrating to the countryside may be seeking to return to traditional farming or agricultural practices and the satisfaction of a hard day's labour, but some have a focus on sustainability and food security for their own family. This could mean a few chickens for eggs and some fertile soil to grow bountiful crops for their own consumption. Still others may have an interest in a recreational property, agri-tourism, or collective efforts. And some are simply looking for a slower-paced, peaceful way of life where they can sit back, survey their land, and breathe freely. Acreage living offers the flexibility to live the life you envision.
A Great Investment
For all of the lifestyle benefits of acreage living, it would be unwise to overlook the smart financial and investment merits of buying land. Land is a commodity and a limited resource. Over time the value of land will grow. But land that has the capacity to produce food and other goods is even more valuable and will always be in demand. Acreages and rural properties have the potential to be used by the owner for a number of agricultural operations, leased out to other farmers, and subdivided and sold for profit. But there is also the potential to build an inn or a bed and breakfast, create a tourist destination, or even build a homestead legacy for generations to come.
Live The Dream On An Acreage Of Your Own
The rural real estate market is booming with urbanites seeking a different way of living. If you are looking to buy or sell in rural Alberta, it is crucial that you choose a Realtor® with experience with acreages and a network of players in the rural market. The Tanya Eklund Group are acreage specialists and we bring the same brand of client care, meticulous attention to detail, thorough market knowledge, and savvy negotiating to our rural and our urban clients. To explore your options for gracious country living, farming, recreation, and investment in rural Alberta, connect with our team by calling 1-403-863-7434 or through our online contact form and let's find the perfect country home together.