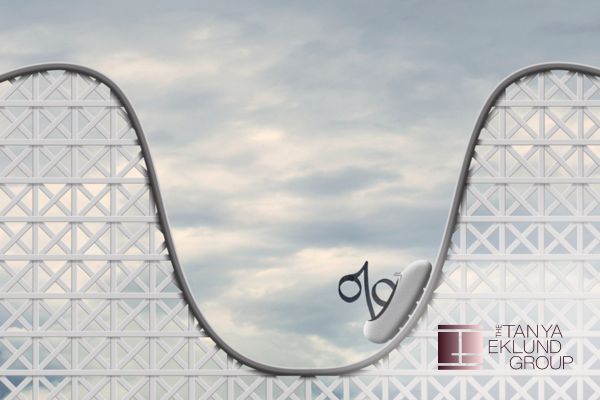 Buying your first home is a thrilling milestone. It marks a significant step in your life, representing a major investment that could potentially be the largest you have ever made. But it can also be stressful and daunting. Even more so with rising interest rates. In recent times, rising interest rates have become a hot-button issue, particularly for first time homebuyers. In Canada, where the housing market has experienced significant growth over the years, understanding the implications of increasing interest rates is crucial. This blog will explore what rising interest rates mean for first time homebuyers in Canada, shedding light on the potential impact on affordability, mortgage options, and overall home buying strategies.
If you are looking to buy your very first home, The Eklund Group has the market insight, in-depth knowledge of Calgary communities, and the negotiating confidence to ensure that your investment is a smart one. Contact our team of Realtors® skilled in helping first time homebuyers find the perfect place to call home. Call 403-863-7434.
How Do Rising Interest Rates Impact First Time Homebuyers?
The Canadian housing market has witnessed a remarkable surge in prices over the past decade, making homeownership an increasingly challenging goal for many Canadians, and Calgarians in particular, especially first time buyers. One significant factor that can greatly influence the affordability of homes is the prevailing interest rates. When interest rates rise, it can have several implications for those entering the housing market for the first time.
Impact On Affordability
Interest rates directly affect the cost of borrowing money to purchase a home. As interest rates increase, mortgage payments rise, which can reduce the amount of mortgage a first time homebuyer can afford. Even a modest increase in interest rates can have a notable impact on monthly payments, potentially pushing some potential buyers out of the market or limiting their purchasing power. Therefore, first time homebuyers need to carefully assess their financial situation and budget, taking into account the potential increase in mortgage payments caused by rising interest rates.
Mortgage Options
Higher interest rates not only affect affordability but also impact the available mortgage options for first time homebuyers. With rising rates, lenders may tighten their lending standards, making it more challenging for buyers with limited credit history or lower down payment amounts to qualify for mortgages. The increased interest rates might limit the number of buyers who can afford variable-rate mortgages, as the monthly payments become less predictable. First time homebuyers must stay informed about the changes in mortgage options and be prepared to adapt their strategies accordingly.
Home Buying Strategies
For first time homebuyers, rising interest rates necessitate a more strategic approach. It becomes crucial to plan ahead and consider the potential long-term impact of increasing rates on their financial situation. Locking in a fixed-rate mortgage before rates rise further can provide stability and protection against future increases. Potential buyers should aim to improve their credit scores, save for a larger down payment, and seek pre-approval from lenders to enhance their chances of securing a mortgage at a favourable rate.
The Role Of A Realtor®
Navigating the complex process of purchasing a home, especially for first time homebuyers, can be overwhelming. In such circumstances, enlisting the services of an experienced Realtor® can be invaluable. A Realtor® brings expertise, market knowledge, and negotiation skills to the table, helping buyers make informed decisions and protect their investment. With access to comprehensive listings and extensive networks, a Realtor® can identify suitable properties that meet the buyer's criteria and budget. They can guide buyers through the paperwork, negotiate on their behalf, and ensure all legal and contractual obligations are met. Having a skilled Realtor® on your side can provide peace of mind, making the homebuying process smoother and more efficient. They act as advocates for their clients, working diligently to secure the best possible deal and protect their investment in the face of rising interest rates and other market fluctuations.

Partnering with a Realtor® in your home buying journey is not only beneficial during the initial search and negotiation stages but also throughout the entire transaction process. Their experience and expertise can help buyers understand the current market conditions and anticipate potential challenges, allowing them to make informed decisions. Realtors® have a fiduciary duty to their clients, meaning they are legally bound to act in their best interests. This commitment ensures that first time homebuyers receive professional advice and representation, ultimately safeguarding their investment in a competitive and ever-changing real estate landscape.
Did you know that using a Realtor® as a buyer doesn't cost you a thing?
Read about more benefits of using a Realtor® for your purchase by reading
Why Buyers Should Use A Real Estate Agent.

Navigating The Buying Process For First Time Homebuyers With The Eklund Group
Rising interest rates in Canada can pose challenges for first time homebuyers. Affordability may be impacted, and the range of available mortgage options might be narrower. However, being aware of these potential challenges and planning strategically can help mitigate the effects of rising rates. First time buyers should closely monitor interest rate trends, assess their financial readiness, and work towards strengthening their credit and down payment options. Despite the challenges, owning a home is still an attainable dream for many Canadians, and with careful planning, rising interest rates need not be a barrier to achieving that goal.
Partnering with an experienced Realtor® is key for first time homebuyers navigating the challenges posed by rising interest rates. A real estate agent's knowledge, guidance, and negotiation skills can assist first time homebuyers in finding the right property, securing a mortgage, and protecting their investment in a changing market. By working with a Realtor®, first time homebuyers can leverage their expertise and experience to navigate the complexities of the home buying process with confidence and achieve their homeownership goals.
When you partner with the Tanya Eklund Group, you're not just working with a real estate agent, you're working with a team of highly-experienced professionals who have over 20 years of experience working in the Calgary real estate market, and who know all the ins and outs of buying your first home. The Tanya Eklund Group will shoulder most of the heavy lifting during the process of buying your first home, while also complementing our services with our repertoire of network connections, negotiation expertise, problem-solving skills, and passion for delivering the best customer satisfaction possible.
If you are looking to buy your very first home, The Eklund Group has the market insight, in-depth knowledge of Calgary communities, and the negotiating confidence to ensure that your investment is a smart one. Contact our team of Realtors® skilled in helping first time buyers find the perfect place to call home. Call (403) 863-7434.