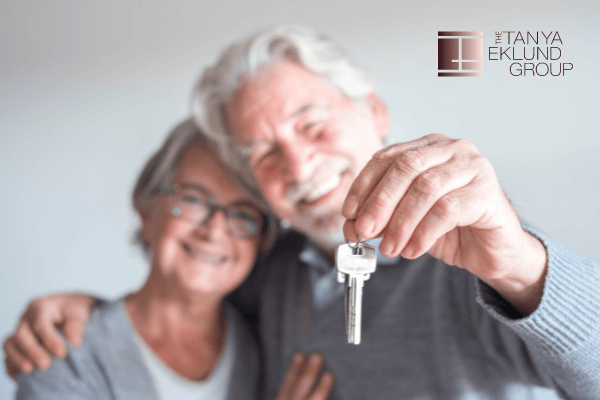 You put in your time. You built a nest, made a family, attended soccer games, ballet recitals, and parent council meetings. You mowed the lawn and shoveled the snow. You reshingled the roof and replaced the windows. And now that nest is feeling empty. Your littles have grown and are off making their own way in the world. Being an empty nester is a moment in time when you are looking both backward and forward. What does your family home mean to you? And what lies ahead? The common belief is that it is now time to downsize, but that may not be the right move for you. Here are some questions to consider as you plan what the next phase of life looks like for you.
If you are looking for the perfect home base for your empty nest adventures, The Eklund Group is an expert real estate team with extensive experience buying and selling all home types in Calgary and area. Contact our Realtors® for skilled and knowledgeable insight specific to empty nesters. Call 1-403-863-7434.
What's Next?
Some call it downsizing, scaling back, or right-sizing. But whatever you call it, it means shifting your focus away from raising a family and onto realizing how and where you want to spend the next stage of life. Selecting the right home for your later years is an important decision. Consider these questions as you plan for what lies ahead.
How do I want to live?
Now that the responsibility of raising children is passed, you can focus on how you want to spend your time. Do you picture days spent puttering in a large backyard garden? Are you looking for a low-maintenance home where someone else handles the landscaping and snow removal? Are you planning to travel and considering home security if you are gone for weeks or months at a time? Are you looking forward to hosting groups of friends for dinner parties and karaoke nights? Are you looking for a project home to finally live out your HGTV dreams? And you might even have to consider the reality that you will need to accommodate aging parents or maybe you have discussed merging households with your grown children in the years to come. Picture the way you will spend your time and let your lifestyle choices direct you to the right type of home for you.
Where do I want to live?
Your options for location are much more varied now that school districts and team boundaries don't dictate the best neighbourhood for you. So the question is; where can you find the perfect home base for your next adventures? Do you still love your family home and envision grandchildren celebrating holidays in the same place your children did? Are you still working and looking to keep commuting times to a minimum? Are you ready to put on your dancing shoes and hit the town for dining, shopping, and cultural events in the dynamic city centre? Do you want to live in a home where you can walk to everything you need? Is the quiet, peaceful pace of country living what you dreamed of for your later years?
Is downsizing the right financial decision?
You have likely owned your family home for some time and built some equity. As you move towards retirement, finances are a big factor when deciding if it is time to downsize. The current market conditions favour sellers and you might be surprised at the increased value of your home since you bought it many years ago. Selling and purchasing something smaller can free up some of your investment for living expenses, travel, hobbies, and more. You might even be able to buy a new home without a mortgage and ease your cost of living as you age.
How far ahead should I plan?
As you consider the factors that will make your next home ideal for you, you may also want to consider what will keep your home ideal a bit further down the road. Will you still want a single-family home as you continue to age? Will a single-story condo provide greater accessibility if mobility becomes an issue? Consider walkability and access to public transit in case driving becomes a challenge for you. Does the community of multi-family living provide a security and comfort that appeals to you?
Helping Empty Nesters Find The Perfect Home Base
Regardless of the vision you have for your empty nester years, partnering with a Calgary Realtor® who can provide the tools and insight you need to make the most informed decisions is key. With options for single-family homes, townhouse and apartment condos, urban estates, and rural acreages, The Tanya Eklund Group can guide you to find the perfect home for this stage of life. When you are ready to right-size your home and move on to your next adventure, connect with our team by calling 1-403-863-7434 or through our online contact form and let's find the perfect empty nester home together.