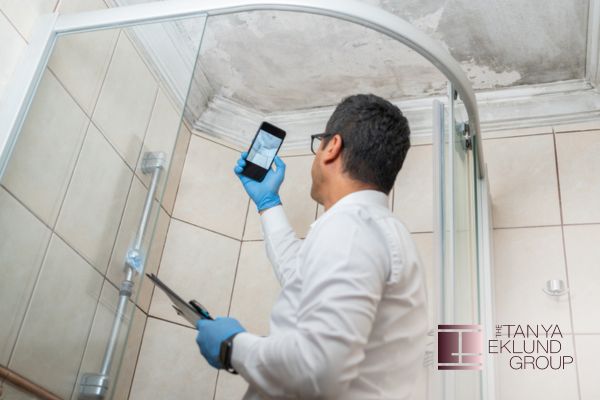 Buying real estate in the heart of a bustling city is an exciting opportunity. The allure of living in a vibrant inner-city neighbourhood with easy access to amenities, entertainment, and employment opportunities is undeniable. One popular option for urban living is purchasing a condominium, which offers a unique blend of convenience and community. However, when it comes to buying a condo, the question arises: Do I still need a home inspection?
If you are looking to buy or sell in the vibrant neighbours of inner-city Calgary,
The Eklund Group is an expert inner-city real estate team.
Contact our Realtors® for skilled and knowledgeable insight into Calgary's
unique living opportunities in the heart of the city.
Call (403) 863-7434.
Inspecting Your Inner City Condo
While condos differ from traditional single-family homes in terms of ownership structure and maintenance responsibilities, a home inspection can still be a valuable tool for buyers. This is why you should consider getting a home inspection when purchasing a condo in the inner city.
Uncover Hidden Issues: A home inspection is designed to assess the condition of a property and identify any underlying problems. Even though a condo is part of a larger building, it doesn't mean it's exempt from potential issues. The inspection can reveal problems like plumbing leaks, electrical hazards, structural deficiencies, or mold growth within the unit. Uncovering these issues early on can save you from unexpected expenses and help negotiate a fair price.
Evaluate Shared Areas: Condos often come with shared amenities such as pools, gyms, parking lots, and common areas. While these amenities can be attractive selling points, it's crucial to ensure they are well-maintained and functional. A home inspection can assess the condition of these shared spaces, ensuring that they meet your expectations and are worth the associated fees.
Understand Maintenance Obligations: When purchasing a condo, you become part of a condo association and are subject to its rules, regulations, and maintenance obligations. A home inspection can help you understand the scope of your individual responsibilities versus those of the condo association. It can also shed light on any potential upcoming maintenance projects that might require significant financial contributions from the unit owners.
Determine Insurance Needs: Insurance coverage is essential for protecting your investment in real estate. While the building's overall insurance may be covered by the condo association, you'll likely need to secure insurance for the contents of your unit. A home inspection can provide valuable information for insurance purposes, such as identifying potential risks or hazards that could impact your coverage or premiums.
Peace of Mind: Buying a home, whether it's a condo or a house, is a significant financial commitment. A home inspection provides you with peace of mind by ensuring that you're making an informed decision. It reduces the chances of unexpected surprises down the road and allows you to move forward with your purchase with confidence.
When scheduling a home inspection for a condo, there are a few key considerations to keep in mind:
Hire a Qualified Inspector: Look for a licensed and experienced home inspector who specializes in condominiums. They should be familiar with the unique aspects of condo inspections, such as evaluating shared areas and understanding the maintenance obligations.
Coordinate with the condo association: Work closely with the condo association to ensure a smooth inspection process. Obtain permission to access shared areas and communicate your intent to inspect your unit. The cooperation of the condo association can facilitate a thorough and comprehensive inspection.
And to supplement your condo inspection hire a third party to review condo association documents. Obtain and review the condo association's governing documents, including the bylaws, financial statements, meeting minutes, and reserve fund information. These documents can provide valuable insights into the building's overall condition and potential issues that may need to be addressed.

Protect Your Investment In the Inner City
While condos offer unique advantages in inner-city real estate, it's important not to overlook the need for a home inspection. Remember, a home inspection isn't just about the current condition of the unit; it's also about understanding the larger context of the building and the responsibilities that come with it. Take the time to research and hire a qualified inspector who understands the intricacies of condo inspections. Coordinate with the condo association to gather relevant information and gain access to shared areas. A professional inspection can uncover hidden issues, evaluate shared areas, clarify maintenance obligations, determine insurance needs, and provide peace of mind.
The experts Realtors® at Tanya Eklund Group are Calgary's Inner-City Real Estate Specialists. We have helped many buyers and sellers close successfully in and around the vibrant and unique neighbourhoods of downtown Calgary. We specialize in the inner city because we, too, live here, work here, and play here. A Realtor® who is an inner-city specialist is your best resource if you are seeking a home or looking to sell your property in Calgary's core. But we specialize in more than just the inner city. We are a dynamic, full-service team with extensive knowledge of the entire Calgary real estate market. We have cultivated a network of buyers and sellers, and support players so we can guide you through every step of the process with the most skilled professionals. And we are masterful negotiators ensuring that every offer is fair and favourable for our clients.
If you are interested in exploring opportunities for urban living in any of Calgary's beautiful and historic downtown neighbourhoods such as Inglewood, or if you are looking to sell your inner-city home quickly and for the most optimal price, our team has the resources you need. Reach out to us at 1-403-863-7434 or online and let's talk about your home.