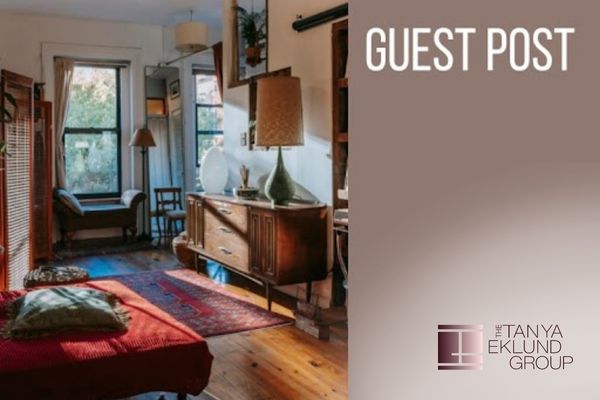 Today, builders and homeowners in Canada are improving energy efficiency to lower carbon dioxide emissions and electricity bills. Global News reports that new buildings aim to have heating, cooling, and ventilation energy usage lower than what's currently prescribed by building codes. Yet although these positive developments are excellent practices for future construction, existing properties more urgently need upgrades to meet the change. Families living in energy-inefficient homes may be susceptible to energy poverty, meaning they spend double the standard 3% of their income on energy.
These issues may also be prevalent in inner cities, as these areas are generally filled with older buildings. Although our article 'Does Inner-City Living Make Sense for First Time Home Buyers' explains that inner-city living can reduce gas, furnishings, and landscaping expenses, you can still save more on electricity. Here are some tips to help you make your inner-city home more energy-efficient.
Tips to make your inner-city home more energy-efficient
Switch to LED lights
One of the most effective and affordable ways to save on energy costs is by switching out older light bulbs to light-emitting diodes (LEDs). The Natural Resources Defense Council (NRDC) explains that LED lights use only one-sixth the energy that compact fluorescent lamps do, but they last ten times longer. They are also 85% more efficient than incandescent light bulbs. So although LED bulbs typically cost twice the price of incandescent or fluorescent bulbs, their longevity and energy efficiency make them a particularly easy switch.
Change your cooling system
With global temperatures rising, investing in an energy-efficient cooling system can benefit your home while keeping your bills low for years. Aircon Experts, which publishes in-depth reviews and guides on air conditioning, explains that inverter types can help. Typically, non-inverter air conditioners run at full speed and stop when it achieves a specific temperature. Once the temperature rises, it restarts at full speed, causing energy consumption spikes. In contrast, inverter air conditioners reduce the motor speed after reaching a certain room temperature and continue running on low power. Ultimately, they minimize power consumption by over 40% annually. Although it may be a considerable investment, older homes can benefit from the energy savings they provide in the long run.
Insulate your home
Proper insulation can help you save significantly on heating costs and prepare you for cooler seasons. Fortunately, with inner-city homes, you often have less space to worry about. You can insulate your windows using a window insulation kit, which can be secured with a blowdryer. Use a heavy curtain and cover gaps or cracks with rubber or caulk. Have draft guards ready to be positioned in the gap under your door. This will keep the heat in and prevent the cold from seeping through. Lastly, cover your floors with rugs to keep them from feeling frigid.
Use energy-efficient appliances
The average Canadian household spends 14.1% of its energy on appliances like refrigerators, dishwashers, and water coolers. Investing in ENERGY STAR appliances, which are tested and certified to meet strict efficiency standards, can help you significantly reduce electricity bills. For instance, an old refrigerator uses up to 35% more energy compared to ENERGY STAR-certified models. On the other hand, certified dishwashers use 12% less energy and 30% less water. Such significant savings ensure that your home reduces carbon emissions and saves on energy costs.

Energy Efficiency In The Inner City
Inner-city homes can be a great way to secure a prime location for a lower price. By adopting energy-efficient changes in your home, you can maximize your savings and reduce your home's carbon footprint. If you're looking for more tips on inner-city living, you can find more here at The Tanya Eklund Group.
* Article was exclusively written for https://tanyaeklundgroup.ca/ by Allie Cooper