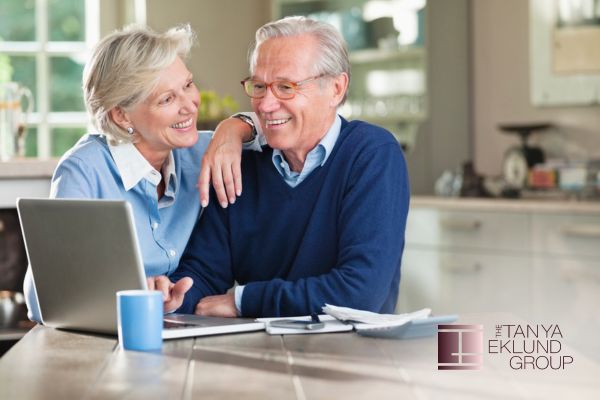 As empty nesters, you've raised your children, created countless memories, and built a life in your beloved family home. But now, with your children grown and flown the coop, you find yourself with an empty nest and a house that feels too big for just the two of you. Perhaps you're considering downsizing or moving to a more suitable location for this new chapter in your lives. But is now a good time to sell? In this blog post, we'll explore the current real estate trends in Calgary and provide insights to help you make an informed decision about selling your home.
If you are looking for the perfect home base for your empty nest adventures, The Eklund Group is an expert real estate team with extensive experience buying and selling all home types in Calgary and area. Contact our Realtors® for skilled and knowledgeable insight specific to empty nesters. Call 1-403-863-7434.
Is Now The Right Time To Sell?
Calgary's Real Estate Market Overview:
Before delving into the specifics of the current real estate market in Calgary, let's take a brief look at the overall trends. The Calgary housing market has experienced steady growth over the past few years, with an increasing demand for housing options. However, it's essential to consider various factors that can influence the market, such as interest rates, economic conditions, and supply and demand dynamics.
Favorable Market Conditions:
Calgary's real estate market has shown resilience, even during challenging times. Currently, the market favours sellers due to the limited supply of available properties. As an empty nester looking to sell, this puts you in an advantageous position. With fewer homes on the market, there is a higher chance of receiving competitive offers and potentially selling your property at a desirable price.
Downsizing Opportunities:
One advantage of being an empty nester is the opportunity to downsize. By selling your larger family home, you can move into a smaller, more manageable property that better suits your current lifestyle. This downsizing, also called right-sizing, trend is gaining popularity among empty nesters who are seeking a more efficient and hassle-free living experience. By capitalizing on the current market conditions, you can sell your existing home at a good price and potentially find a more suitable, perfect-sized property that meets your needs.
The Appeal of Calgary:
Calgary, known for its natural beauty, vibrant community, and economic opportunities, continues to attract homebuyers. As an empty nester, you might be considering a move to a neighbourhood that offers amenities, recreational activities, and a sense of community. Calgary provides various options, from inner-city living in the heart of Calgary to quieter suburban neighbourhoods, allowing you to choose an environment that aligns with your preferences and lifestyle.
Consult with a Real Estate Agent:
To make an informed decision about selling your home, it's crucial to consult with an experienced Realtor® who specializes in the Calgary market. An experienced agent can provide valuable insights into current market conditions, pricing strategies, and tips to maximize your selling potential. They can help you navigate the entire selling process, from listing your home to negotiating offers and closing the deal and even help you find the ideal home base for the next phase of your life.
Sell Or Stay: Smart Advice For Empty Nesters With The Tanya Eklund Group
As empty nesters, the decision to sell your home is a significant one that requires careful consideration. With the current real estate trends in Calgary favouring sellers and the appeal of right-sizing to a more suitable property, now may indeed be a good time to sell. However, it's essential to analyze your personal circumstances, consult with a Realtor®, and evaluate your future goals before making a final decision. By doing so, you can embark on this new chapter of your life with confidence and excitement.
As you shift your focus away from building a career and raising children and towards how you want to spend the next phase of your life, it is great to have options. Empty nesters should partner with a Realtor® with skilled and knowledgeable insight specific to empty nesters. Get the best information to make the most informed decision as you explore your options for upsizing and downsizing. When you are ready to right-size your home and move on to your next adventure, connect with our team by calling (403) 863-7434 or through our contact form and let's find the perfect empty nester home together.
The Tanya Eklund Group is Calgary's Inner City Real Estate Team. Buying or selling, we will guide you through the process of right-sizing and share our experience, knowledge, connections, and resources so when your contracts are signed, you will know that the city's top real estate professionals are on your team. It is our goal to provide our clients with an elevated real estate experience. This means we are committed to standing beside you and advising you through each step of the process. Your goal becomes our goal and a successful transaction for you means we feel the satisfaction of a job well done. We strive to ensure such a positive experience for you as you buy or sell, that you feel part of our community.