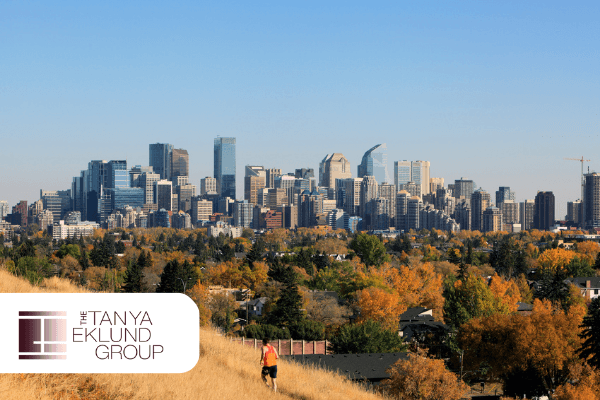 Although still relatively young compared to some of Canada's more historic cities, Calgary is a vibrant and exciting, growing metropolis. It is Canada's third most populous city and is nestled in the foothills of Alberta at the foot of the majestic Rocky Mountains.
While Calgary boasts many great neighbourhoods in each of its four sectors, there is something particularly special about its core. Inner city living in Calgary provides easy access to the spectacular amenities available everywhere in the city, and despite its sprawling reputation, getting out of town for a long weekend adventure is really quite easy.
If you are looking to buy or sell your dream home in one of Calgary's inner city neighbourhoods, The Tanya Eklund Group is an expert inner city real estate team. Contact us for our skilled and knowledgeable insight into Calgary's unique living opportunities in the heart of the city. (403) 863-7434.
Dine and Shop in Style
The culinary scene in downtown Calgary boasts some amazing dining opportunities. Stick with the Alberta staple and have your beef. Travel the world in just a few blocks with amazing international cuisine options from Asia, South America, India, the Middle East, the Mediterranean, and more. Go healthy with vegan and vegetarian, or indulge with decadent croissants and cakes. And don't forget to shop until you drop with access to over 1,000 retailers. You can find funky, bohemian boutiques, big-box retailers, and luxury purveyors all within walking distance.
Find Your Work-Life Balance
Calgary's inner city is home to more than 4,000 businesses. If your employer is centrally located, you can avoid long commutes. Walk to work or take advantage of the kilometres of biking and walking paths that wind throughout the core and meander along the Bow and Elbow Rivers. Take your lunch at Prince's Island Park, Central Memorial Park, or at one of the hidden urban oases you'll find between some of the tallest highrises. When you can be home so quickly at the end of your workday, what will you do with all that extra time?
Raise Your Family
Calgary's inner city is not all steel and grit. With some beautiful historic neighbourhoods, access to cultural venues like the Glenbow Museum, Studio Bell, and the award-winning and awe-inspiring Central Library, the inner city is a great place to raise children. Calgary's core boasts an abundance of green space, recreational facilities, single and multi-family living, great public transportation, and excellent academic programs and educational institutions. Your children can complete kindergarten through post-secondary without having to travel far.
Make A Great Investment
The diversity of Calgary's inner-city offers housing options from grand estate homes, mid-century modern dwellings, historic houses, brand new infills, to townhouses and condo living. For first-time buyers, empty nesters, growing families, and real estate investors; there is something for everyone. Properties in Calgary's core are always in high demand due to their location in the heart of it all and property prices are expected to continue rising so your investment in the inner city is likely to pay off.
Inner City living in Calgary may not be for everyone, but for those seeking a lively, convenient, and accessible lifestyle, it might be for you!
If you are considering buying or selling in the vibrant and exciting core of the city, contact The Tanya Eklund Group. Tanya Eklund and her team can guide you with a comprehensive understanding of the unique communities, demographics, opportunities, and challenges of buying and selling in the inner city. Their knowledge and experience is cultivated with real-life insight; they work, live, and play in the inner city. Let them help you find your place in Calgary.