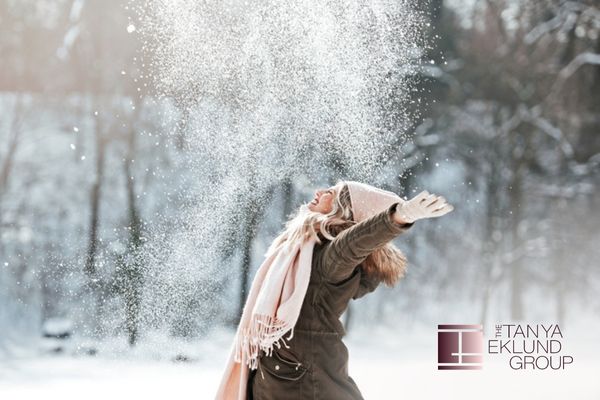 Do you own a little slice of paradise somewhere outside the hectic hustle and bustle of the big city? Acreage properties are continuing to grow in popularity as more people seek a quieter, more peaceful place to call home. If you are considering selling your acreage you may hold the belief that spring and summer are the best times to sell, and that the real estate market slows down in the deep winter freeze. But you may be surprised to know that the market for rural properties remains strong throughout the year and, in fact, winter might be the ideal time to find the perfect buyer for your acreage haven.
If you are looking to buy or sell in the beautiful rural landscape of the area surrounding Calgary,
The Eklund Group is an expert real estate team with extensive experience
buying and selling acreages throughout southern Alberta.
Contact our Realtors® for skilled and knowledgeable insight into the unique acreage living opportunities.
Call 403-863-7434.
Can My Acreage Really Sell In The Winter?
There are qualified buyers seeking acreage properties in and around Calgary year-round. And depending on your unique rural getaway, winter might be the ideal time to list and market your acreage for sale. Here is why…
Buyers Want To Be Prepared For Spring
Depending on their reason for buying an acreage, buyers may want to be ready for spring and summer. If they are purchasing an acreage for agriculture or development, buying in the winter months gives them time to finalize the transaction and get ready to take advantage of the nicer weather for growing or building a new home on the land.
Lower Winter Inventory
For many sellers, November and December are the months to plan for Christmas. And January is… well January; a time to recover after the hectic holiday season or give in to the temptation to hunker down and hibernate. For both urban and rural properties, inventory is lower in the winter. This allows savvy sellers to get ahead of the game and list their property with less competition. For the buyers who want a jump start, your property will stand out.
You Can Target Winter Vacationers
If your acreage property is located close to popular winter activities like downhill or cross-country skiing resorts, prime snowmobiling territory, or your land boasts picturesque views of snowy mountains or icy lakes, it might be just what winter adventure seekers travelling in the area are looking for. Listing in the winter months lets you target out-of-towners who fall in love with the Rockies and want to find a vacation property while they are in the area. Your property might even draw in more local residents who want to shave minutes off their commute to Sunshine or Lake Louise with a property just outside of the city limits.
Your Acreage Shines In The Winter
Every season in southern Alberta offers a unique beauty, but some properties really shine in the wintertime. If your acreage boasts a private pond that is ideal for winter ice-skating, a mini forest of evergreens that stand out against the winter snowscape, or direct views north across the prairies with nightly spectacles of the aurora borealis, the coldest months might allow you to showcase the features that make your acreage a beautiful place to spend the coldest months.

Are You Ready To List Your Acreage This Winter?
If you are ready to sell your acreage in the rural areas surrounding Calgary, don't wait for the snow to melt. List your property now to take advantage of the lower inventory and showcase the amazing features that make your acreage the perfect place to call home this winter. The rural real estate market doesn't always follow the same trends as the urban market and now is a great time to list. If you are looking to buy or sell in rural Alberta, it is crucial that you choose a Realtor® with experience with acreages and a network of players in the rural market. The Tanya Eklund Group are acreage specialists and we bring the same brand of client care, meticulous attention to detail, thorough market knowledge, and savvy negotiating to our rural and our urban clients. Connect with our team by calling (403) 863-7434 or through our contact form and protect your rural investments with the most insightful acreage specialists.