Whether you're thinking of relocating or renovating, I recommend my clients keep an eye on these five luxury home trends to impress potential buyers, guests or themselves!
1. Smart Home Technology
From lighting, heating, to security and even appliances, not only does Smart Home Technology make your home smarter, it can also make your life easier! 

Thermostats and lighting will adapt to your preferences. Being able to access your home's status from a phone or tablet will give you peace-of-mind while on vacation.
2. Gourmet Kitchens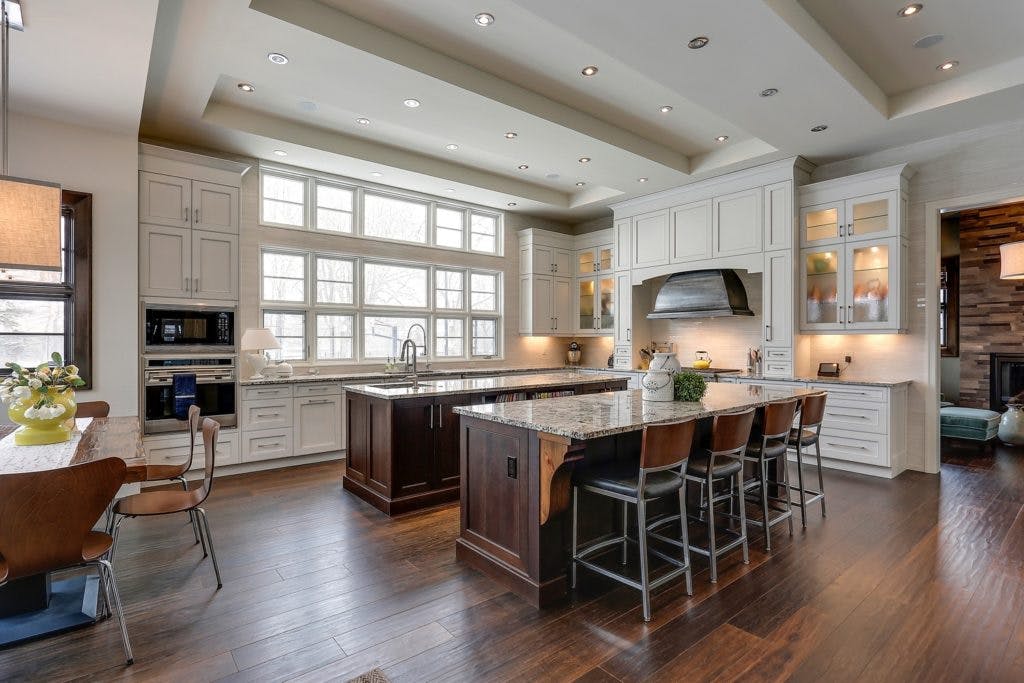 The focal point of every family's home – the kitchen – is a key element in the home buying experience! Larger kitchens accommodate both family and guests for easy, central entertaining on weekends or during holiday gatherings.
Kitchen islands have increased in size and now feature outlets, charging stations and even additional sinks or pot-fillers. Choices for countertops include marble, quartz, or wood in a wide variety of colours such as blues, greens, greys and even black.
Add a personal touch with handmade tiles for your backsplash which are available in a wide range of glazes, surfaces, shapes and colours. Finally, indulge your creative side with metal accents throughout the kitchen! Accent bands, tile inlays, and even cabinetry hardware can add a timeless element while easily matching designs and appliances.
3. Farmhouse Décor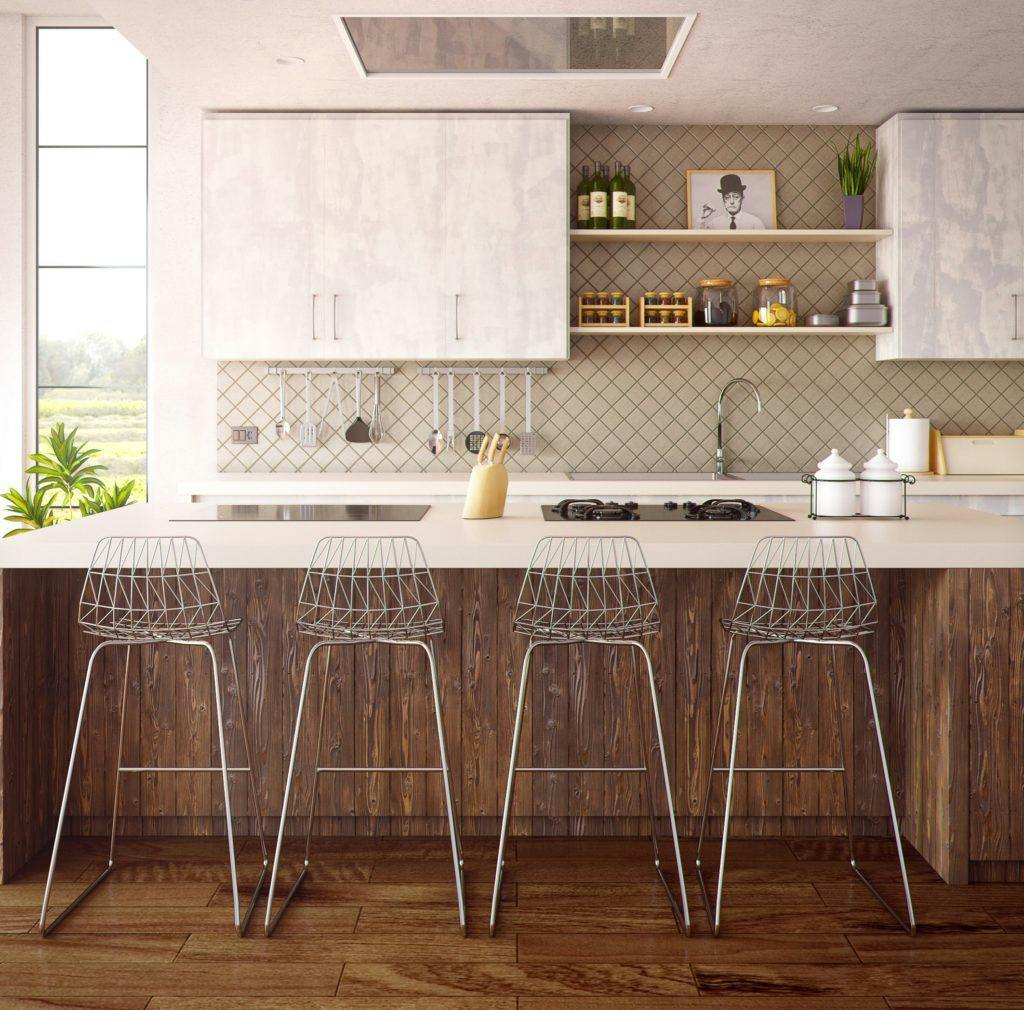 While this warm, simple style has been around for ages, it's blooming again thanks to TV shows like Fixer Upper and is especially a great fit for fans of Alberta's Western spirit. 

Look for materials and accessories that have been "upcycled" like rustic signage and vintage lighting. Farmhouse or trough sinks – in porcelain, stainless steel, and copper – are a great alternative to replace the traditional white sink.
4. Bold Colours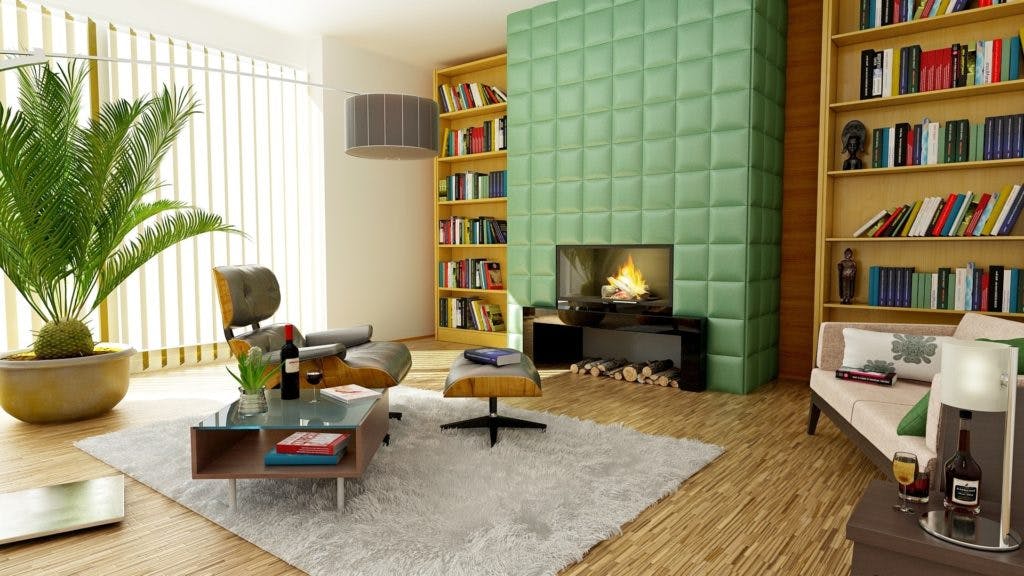 Embrace vivid colours to add an accent to a wall or add some panache to an entire room! Make a statement with yellows, greens, or blues – or make things pop with shades of rose or lavender. If you're not quite ready to change the wall colour, you can always swap out rugs, pillows and accessories to highlight the new colour scheme in your home!
5. Wide-Plank Flooring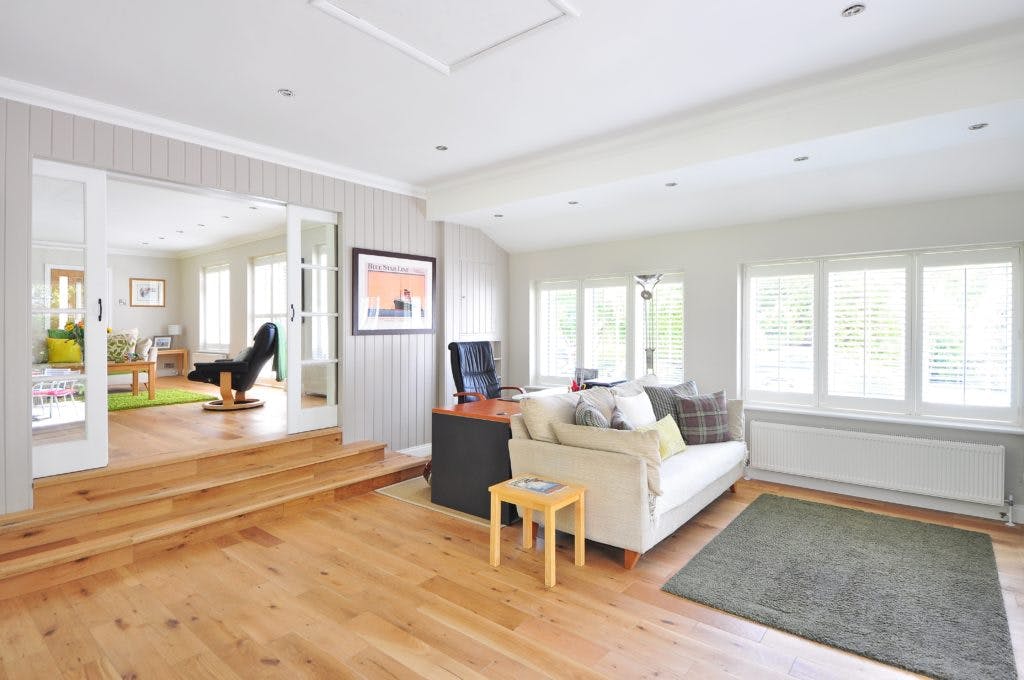 Rustic elements bring not only more authenticity, but also a greater degree of comfort and coziness. Wide-plank flooring made from materials like recycled wood in natural or light colours are gaining in popularity and make for a warm welcome for prospective home buyers on a tour!
Which luxury home trends are at the top of your must-have list?
Connect with me today, about your real estate needs for tomorrow.