It's December in Calgary, and if you're familiar at all with the weather patterns here, you'll notice that there really aren't any. It could snow in July, in fact, it has. Aside from Calgary's unpredictable weather change, which pays its dues through warm Chinook winds in the middle of January, moving in the snowy months can be a challenge. And if it happens to dump snow around the time of your big move, here are 5 things you should keep in mind!

#1. Keep Everything Warm
This point may come as no surprise to you. First and foremost, you and your pets. Bundle yourself up in the proper gear, make yourself some hot tea or coffee. Make sure your furry friends are in a closed room. I'd recommend setting them up in the new house, where they can stay warm and get use to their new surroundings. Also, your doors will be open so there will be a lot of traffic in and out, and you wouldn't want your cat on a solo wintry adventure while you're moving in the kitchen.
Another thing to keep warm are your plants! Much like when you dip your toe in the river and it shocks you, if you expose your plants to extreme cold, they too will go into shock. Warm up your vehicle and take them over before you start loading out the heavy stuff.
And of course, your electronics, much like the plants, cold weather slows them down, so be sure to cover them up and make them a priority in the moving list. Another thing is glass. It's a little deceiving but glass cups and plates left in a cold box have a great risk at breaking during the move, so bundle those up in some dish towels and take them into a warm space as soon as possible.
#2. Prep! Prep! Prep!
I cannot express this point enough! It is so important to spend some time in the duration of your move prepping your new place. Not only will it make things easier, but you'll be a lot more comfortable in the cold moving process.
– Find some proper gloves, not mittens, they're made from yarn and can snag on things quite easily.
– Clear your sidewalks. This may be obvious, but if it's snowing while you're moving, make sure you get some salt and keep a shovel handy.
– Weatherproof packing! Try to avoid putting your items in anything that may compensate it composition.
– Cover your floors! Unless you are okay with take shoes off and on, I suggest you cover your floors. And just enough so you can move all the items in and then spend time putting each room together.
– Make sure your utilities are setup, nothing is more uninviting than a freezing cold home. This is also a major point if you are a pet or plant parent.
#3. Be Flexible
Be flexible. If your scheduled move day ends up with heaps of snow, sometimes it may not be worth the risk. Especially if the commute is compromised by road conditions or accidents. It's good, in any moving situation, to understand that these things can happen.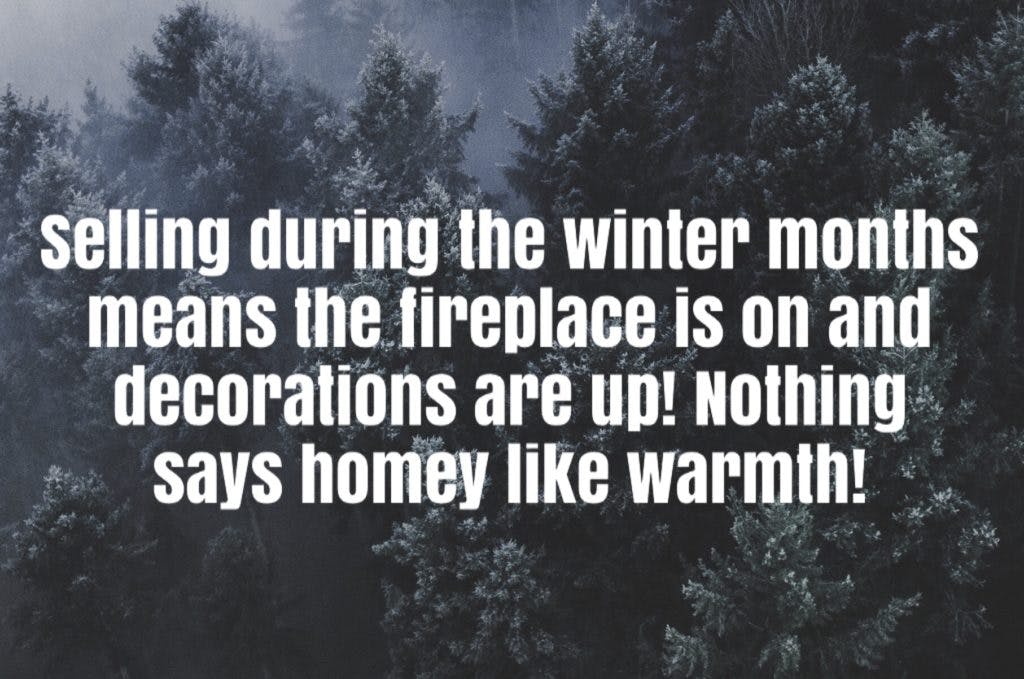 #4. Ask for Help
This, especially in the cold months, is something I would highly recommend. Moving companies are built for these kinds of things, do not hesitate to reach out and get a quote. And if that isn't in your budget, I'm sure your friends would do something for a delicious homemade pie, or a case of beer.
It's important that if you do have bodies running around all day, packing boxes to keep them fed and hydrated and, of course, warm!
#5. Consider a Portable Storage Container
This point relates to the one above. If you don't have access to a moving truck, or you would like your stuff to arrive before you do, a portable storage container can be extremely helpful. It saves you the time of importing your stuff one car load at a time because they are big enough to fit tons of your furniture in. I've listed 3 Calgary companies below, and if you don't reside in Calgary, be sure to check to see if your city provides for this service.
BigSteelBox Moving & Storage
www.bigsteelbox.com phone: (403) 998-8511
MI-BOX Moving and Storage Facility
www.miboxwest.com phone: (403) 278-4474
Cubeit Portable Storage
www.cubeit.ca phone: 1+(844) 350 – 0400
Although it is ideal to have your heat on during the move, make sure it's at a reasonable temperature for when you're inside moving around. Be sure to check your weather forecast for any sudden updates. Plan your routes and get a good night sleep because moving is exhausting! And if you happen to be the lucky person whose possession date and the weather's forecast of 30 cm snow coincide, I'm hoping that by following these tips your move will be smooth sailing.