This week I heard Jann Arden give an interview on T.V.  that wasn't one of her usual comical debuts. She was serious and contemplative as she disclosed her experience with her dad passing two years ago and then her mom being diagnosed with Alzheimer's.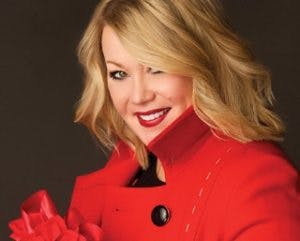 In her new book "Feeding My Mother" Jann shares tasteful and sometimes humorous reflections on how this has changed her – for the better! Learning just to appreciate her mom when she is cognitive and allowing her to tell the same stories over and over without being embarrassed was cathartic. However, performing all over the country involves the inevitable travel and Jann can't be taking care of her mom consistently. That takes help from professionals – which prompted this blog.
I have had occasion, where clients come to me needing help when the time comes to relocate mom or dad into assisted care. I thought I would offer my two cents on some things to know here in Calgary when it is time to make alternative living arrangements for your parents or loved ones.
For some, the option of buying a home with a 'mother-in-law' suite is the ideal answer. What may have been used as Nanny quarters when children were young, can usually be easily converted into a suite for aging parents so that they are close-by while maintaining some independence.
Some communities in Calgary offer properties with 'Carriage Homes' which is the development of a small bachelor suite above a detached garage. If zoning allows, this can be another option if parents do not require medical support.
There are two options for professional care; either publicly funded or private. If your parents are on a low income and/or having serious medical challenges, their Doctor will be involved with instigating the alternative care process with family. In the public sector there can be wait times up to two years, and although there is government assistance, the senior still must pay for their level of service, either with their pension or savings. On the Canadian Government website, the average cost of a bachelor unit that includes one meal a day is $2,210.00/month.
When the privately-owned facility, Maison Senior Living, was being built on Elbow drive I stopped in during construction and was told that the average age adults move into residence is 88 years, however, they have seniors in their 70's moving in! This private facility has occasional wait lists but the waits so far, have not been too long. With private care there can be all sorts of variables such as professional chefs, customized activities, group outings, movie nights, even beauty salons. However, for a private care facility you will be responsible for the total costs which begin at double the cost of public care centres.
I know from personal experiences that some facilities (public or private) cannot care for seniors should they become in serious need of increased medical services, where others may offer palliative & hospice care in-house which means not having to inconvenience an already suffering adult.
As with all changes and challenges in life, knowledge is key. Unfortunately, we are so often busy and consumed with family and work, we don't think to research our options until forced to because of an untimely health diagnoses or accident.
Please have the difficult conversations with your parents to learn what their wishes would be and what options are available, so that if the time comes to transition it has been thought out and planned to the best of everyone's ability. You will be thankful that you did!
If you would like more information connect with me anytime~